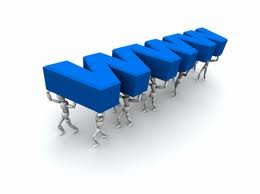 Search Engine Optimization is a science that knocks into search engine algorithms and a human visitor at the same time. We, Crust Business Consulting have mastered this art through years of experience in Search Engine Optimization(SEO) arena.
Some of the SEO techniques we offer you are as follows:
We spread links that show the way to your website all across the web. By publishing links to your website on other established sites, your website will quickly be spotted by online search engines.
We enhance your online search engine rankings through the exercise of keywords. By selecting keywords that shape the broad idea of your website, our search engine optimization experts promote and market those select words to Internet search engines and other search websites.
We also use articles and blogs to promote your website's products. These writings will be posted on article sites all over the Internet and will provide your website with the exposure that it needs.
Our search engine optimization SEO services will boost-up your website's standings through META tags. These META tags go into the HTML code of your website and contain keyword information that pertains to your website. Equipping these tags are extremely useful in gaining a search engine's attention and going up in its rankings.
What Next?