Crust Centre for Research & Development also prepare project reports on behalf of the customers. Our experienced team first understand the requirements of the report that has to prepare by working in tandem with the clients. Furthermore, the comprehensive project reports are made by performing extensive market research.
Backed by our in depth industry experience, we provide a diverse range of project report, which is done by experts, on the basis of academic/industrial standards and organizational structure of the clients.
We also give the tips for students, to get the maximum possible score in the project viva-voce. We train you, what kind of questions the interviewer may ask you!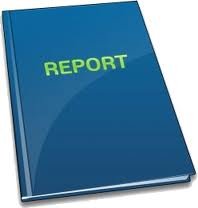 School/ Project Reports: We at Crust Centre for Research & Development, prepare the wide range of project reports for the students of:
Master of Business Administration(MBA) – HR/Marketing/Finance
Master of Social Work(MSW)
Master of Commerce(M.Com)
Master of Arts(MA)
Bachelor of Arts in Human Resource Development(BA -HRD)
Bachelor of Social Work
Bachelor of Computer Application(BCA)
Many other courses like, any degree, B.Ed., PUC, etc.